Here are the quick ways to get Windows 10 Update right now!
I don't know much more about others but I am always curious about the technology related things like a new update, new application or a new kind of operating system.
I often work on several operating systems and I always like to be updated with the latest version of the operating systems on which I usually work. You have recently heard about the latest updates of Microsoft's latest operating system "Windows 10" which was released on 29th July 2015 and they started rolling out the updates for the existing system from the same day. According to the various sources they have already updated 14 million system.
As we all know Windows is very popular and also used worldwide so it's not possible to update all the systems at once so for that they have started reservation for upgrading the system before releasing it in which you have to follow the instructions provided by them but even if you processed the same and reserved your update and still not received the update here is some quick ways to obtain the new latest updates.
Manual Way:

In this first way you need to follow the following steps to get the update quickly:
You need to enable auto update feature in Windows Update feature in your windows 7, 8 or 8.1 system in case it is off. For that follow the following steps first:
—    Go to Windows Update with the swap from right side of your screen, click Settings > Change PC settings > Update and recovery.
—    Click on Choose how updates get installed.
—    In Under Important updates, select any option that up to your wish.
—    Now in Recommended updates, choose the Give me recommended updates the same way I receive important updates check box.
—    One more now, In Microsoft Update, select Give me updates for other Microsoft products when I update Windows check box, and Apply.
After doing this all procedure you need to open Command Prompt in Administrator mode
—    Click on Start
—    Search for cmd, you will find Command Prompt there.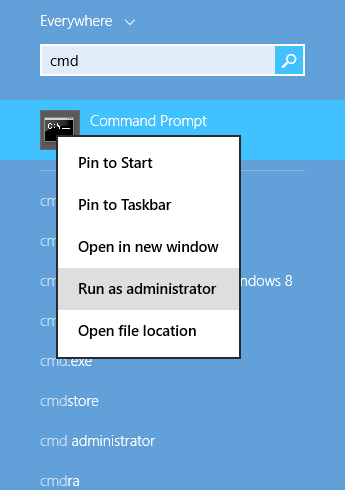 —    Right Click on Command Prompt and select Run as administrator.
—    Now in Command Prompt screen type :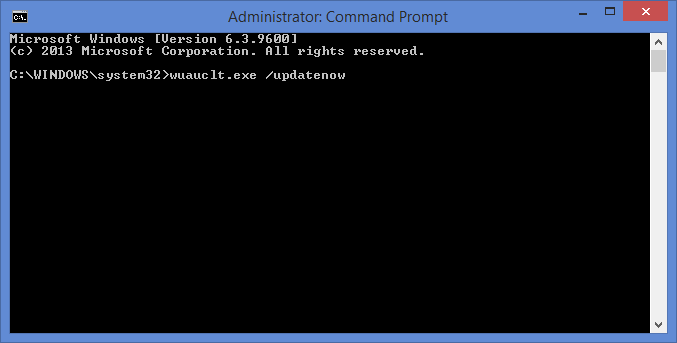 wuauclt.exe  /updatenow
This command initiate the Windows 10 Update, go to Windows Update and check for the same.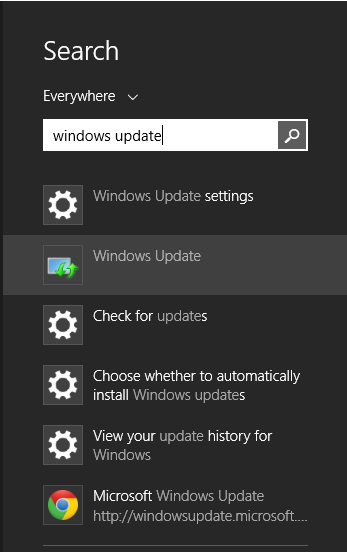 Download the update and follow the all upcoming instructions and enjoy the new Windows 10.
 Automatic Way Using media creation tool:

Microsoft is now providing a ready-made media creation tool for this all above process you can find it out from the official website.

Here is the official link: http://www.microsoft.com/en-us/software-download/windows10

Here you will find tool for both 32 and 64 bit variants. Download as per the system requirements.By using this tool you can easily upgrade your system to Windows 10 and can also make USB or DVD's for the future uses, if you are upgrading the system it will not ask you for keys but in you are going to install a fresh operating system using the media created by this tool than you need to provide the Windows Product Key.

Windows 10 Update Using Media Creation Tool

So Enjoy Windows 10! By upgrading it without any waiting now  ?